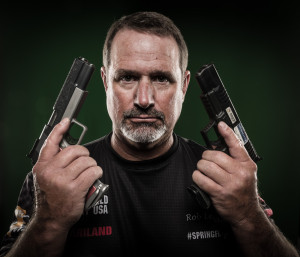 Opportunity of a Lifetime
Join 30-Time USPSA-IPSC National Champion / 8-Time IPSC World Champion Competitive Shooter Rob Leatham and Non-ballistic Weapons Expert Steve Tarani, for a rare block of training in how to shoot faster and more accurately than the bad guy AND manage a violent physical threat under extreme duress.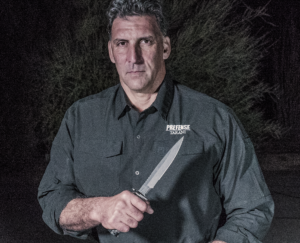 Take advantage of this unique opportunity to learn what the professionals know about personal defense!

Brought to you by the two most celebrated experts in their respective fields – Rob Leatham and Steve Tarani – the same guys hired to teach U.S. Tier-One Government Assets.
Hand-To-Gun Intensive Classes:
November 13 through November 16, 2017 – Rio Salado Sportsman's Club, Mesa, AZ.   $695
February 5 through February 8, 2018 – Rio Salado Sportsman's Club, Mesa, AZ.   $695
Click on the page below for more information and the registration links!