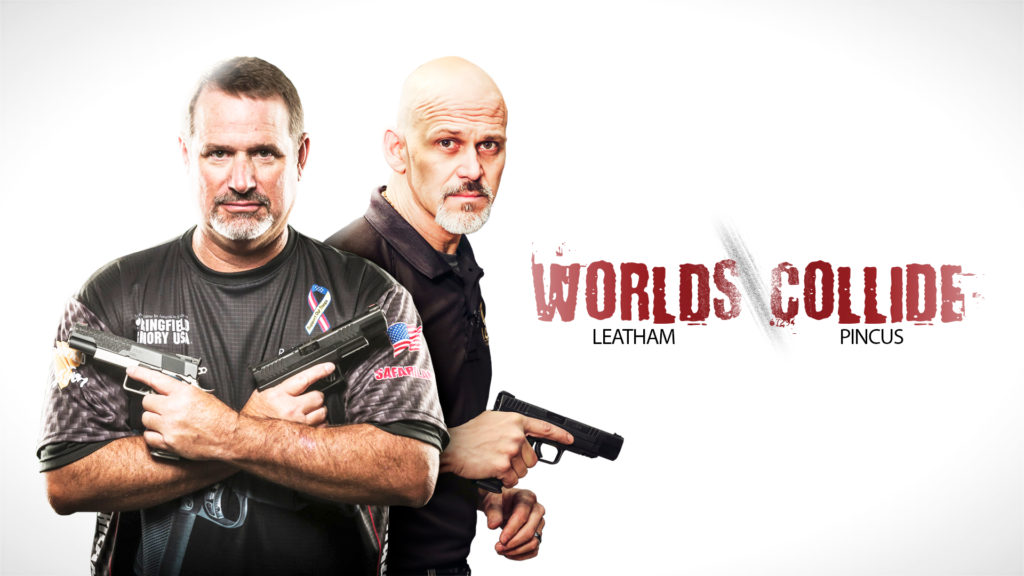 Don't delay…
The 2-day Worlds Collide – On the Range Class with Leatham and Pincus will fill quickly.
Class Date: December 9 & 10, 2017
Location: St. Augustine Florida
Registration Link:  http://icestore.us/world-s-collide-on-the-range.html
Rob Pincus and Rob Leatham on the range together, helping you to perfect your shooting skill and your ability to apply your skills in a worst case scenario… what more do you need to know?
Leatham is the most successful competitive pistol shooter in history, with countless National and International Titles won over the past three decades.
Pincus is one of the most well-known defensive shooting instructors on earth and has worked with many thousands of students at all skill levels to develop their abilities to survive violent attacks.
Both men have regularly provided training to elite military personnel and beginner shooters alike for over a decade.
Together, Pincus and Leatham have educated people around the globe through their celebrated Worlds Collide video series, where they cover aspects of shooting that overlap both the defensive and competitive worlds. Though they sometimes disagree, they always clearly (and entertainingly) explain WHY people interested in these two superficially similar areas often reach different conclusions about gear, techniques and training practices.
The emphasis in this class will be on developing skills and a practice methodology that will get you the best from both worlds so that you are as prepared as possible for a defensive gun use.
Space is this special event is limited.
For more information, check the registration website: